"Gentleman" by The Saturdays || Lyric + Video Discussion
June 01, 2013
Well, I know i'm late on the bandwagon, but The Saturdays showed us their new video, and song, for their new single "Gentleman" recently. Now don't get me wrong, I love the majority of their music, and I love their style - most of the time.
However, this video/song failed to impress me. The song appears to be about looking for the perfect "Gentleman", and the video shows them working in the garden, hanging out washing, and dressing as men. They tried desperately hard to hide Rochelle's bump, as at the time it was shot, she was still pregnant. Take a look.
Then, we get to the close up shots. The usually beautiful girls, didn't look as glamorous. I thought the makeup looked cheap, and tacky, not like the girls at all!
However, later on, the video goes to black and white close ups, and I think their makeup looks much better in that, but I think it's only because there's no pink. I have a feeling it's that particular colour that's making me believe the makeup looks tacky. Take a look at some black and white shots anyway.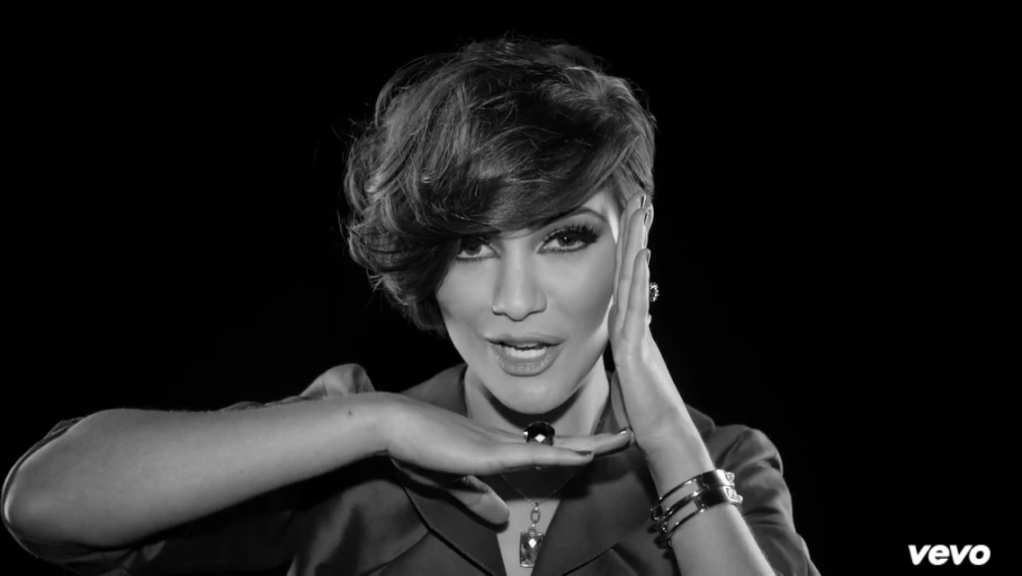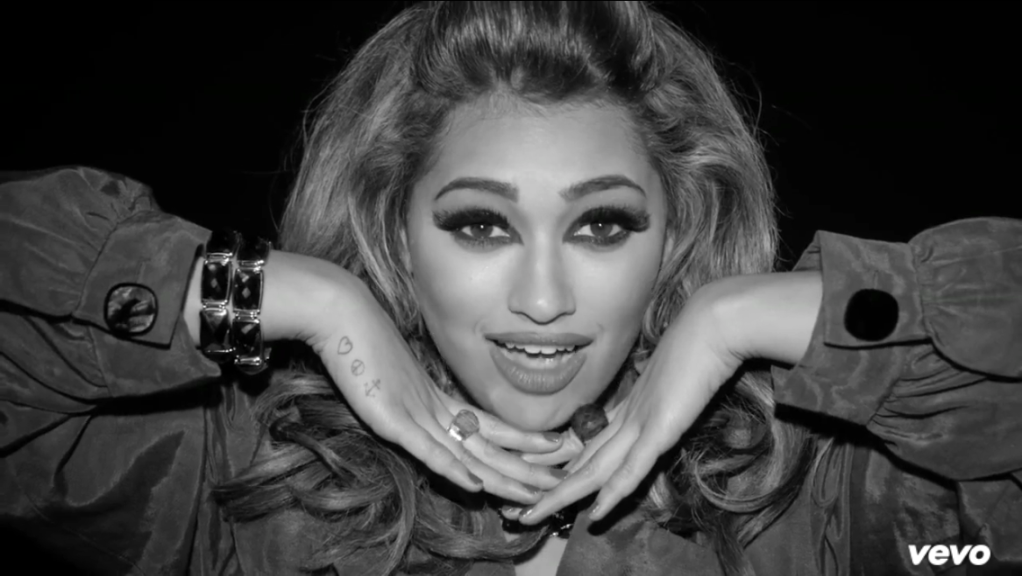 They managed to look beautiful as men, which is, yeah.. not a easy thing to do, I guess? But again, I wasn't sure of their "female" outfits. Rochelle's was really unflattering in my opinion, Vanessa's was um, revealing (to the point of looking quite tacky-this is my favourite word today, isn't is!), as was Frankie's, but I think hers would have been a lot better without the huge train. Una's was okay, although I didn't like the gloves. However, I have to say that I did love Mollie's dress, I thought it really suited her, and I loved the silhouette it created.
They went from this..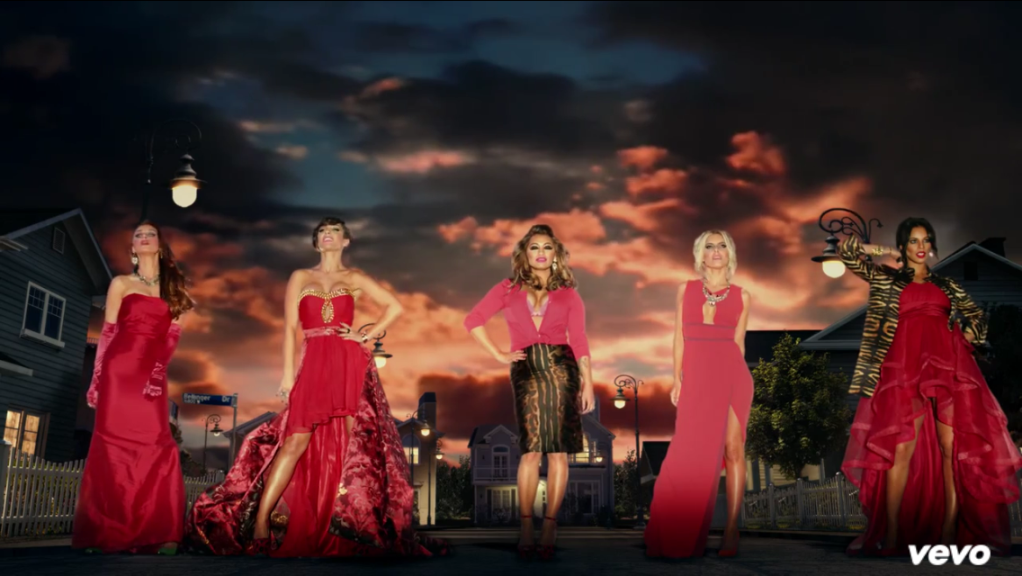 To this..
Wow?
And at the end, they even kissed ... themselves...
I want to briefly talk about the song lyrics, as I feel like this song has some weird and suggestive lyrics, which is very unlike "The Saturdays", including
"You're not a lady if you're always on your knees"
"Cause most dudes just hit it and quit it

And then they wonder why most girls just spit it"
"

He already had the milk, so why would he go buy the cow?"
"

I'll let you taste my rainbow"
I'm not going to lie, I did laugh a bit when I first heard this song. Especially when they started rapping, mentioning almost all Americans. Trying too hard to break America?
"

I need a Ryan Gosling, I need a Robert Pattinson, s

omebody I can take to Mama, I need to find my Obama, I

need a Jonas Brother and, how about a Denzel Washington?

I need a Kellen Lutz, and a Channing Tatum, throw 'em my way, I'll date 'em.

I need a Drake, I need a Ludacris, I need a Wheezy, I don't care who he is, h

eard 'em say, I need a Kanye, he ain't a gentleman, but I'll have him anyway.

George Clooney, Lamar Odom, Larry King, I like 'em older.

All the gentleman from all around the world, holla at me, holla at me, let me be your girl"
What really annoyed me about the lyrics was that they were singing all through the song about only wanting a "Gentleman", and then in the rap they say, "I need a Kanye, he ain't a gentleman, but I'll have him anyway". Surely that's just contradicted the entire song?
Overall, I thought the video was okay.. if I were to rate it out of 5 stars i'd probably give it 2.5 stars. I think the song itself i think is too big a change for them, they definitely suit their other material, like What About Us, Higher, Ego etc. I would rate the song 1 star.
Take a look at the video here:
Love always,
Erin x