My Days As A Clydesider! || Commonwealth Games 2014
August 02, 2014
Hello everybody! Sorry I haven't posted in a while! As some of you may know, last week was SUPER busy for me. I live in Glasgow, and I volunteered to be a 'Clydesider', and after an interview, I was chosen in October last year. (I wrote a blog post about it
here
!) I was chosen for wrestling, which seemed really bizarre, as I knew literally nothing about wrestling. Zilch. However, I was really looking forward to it, and last Sunday, Tuesday, Wednesday and Thursday, I was in the SECC, with the rest of the wrestling volunteers, helping out at the games. I wasn't sure what to expect, but I can honestly say it was one of the best experiences of my life. I met so many amazing people, of all ages, including an old childhood friend that I hadn't seen in 7 years - how weird?!
I won't go into all the detail about what I did, because i'd be rambling for ages, but basically, I was part of the International Federation team, which pretty much meant that we looked after the important people, and we were in charge of delivering results, and other important things.
As for the wrestling.. I'll be honest, I've never been a huge fan of the wrestling, but after last week, I think it's great! The atmosphere in the hall when Scotland won a medal was insane, and it's something I'll never forget!
I couldn't have asked for better people to spend those four days with, everyone was so friendly, and were such a laugh to be around! The shifts were quite long, but they absolutely flew in!
I also made it on TV! My friend texted me halfway through one of my shifts saying 'I just saw you on the news!!!' And I was also on in the background of basically the whole three days, because The IF team were based around Field Of Play. (How embarrassing!)
Here are some photos (most of which are courtesy of Caitlin!) that we're taken over the few days we were there..
Add caption
These were all the gifts we got for helping out at the Games. I particularly love the piece of art that shows "our journey to the games." Amazing!!
Isra and I. I hadn't seen Isra in seven years, so it was quite a surprise to see her at the wrestling, of all places!! It was lovely to catch up though!
Everyone who volunteered at the wrestling! The people in the middle, in the suits were basically in charge of us, and making sure everything went right, (l-r Kostas, Erin, Pedro, Matyas) and without them, it would have been a disaster, so I just want to say a huge thank you to them (even though I doubt they'll ever see this haha!)
The IF team! Sadly, our team leaders were not in this photo, but they were awesome!
This was the afternoon shift IF people (l-r Allan, Myself, Catherine, Caitlin, Albert) , we decided to stand on the podium!

Such a small group, but it was really nice, and we all got on so well! I felt like is known them (especially Caitlin!) for 4 years, not 4 days!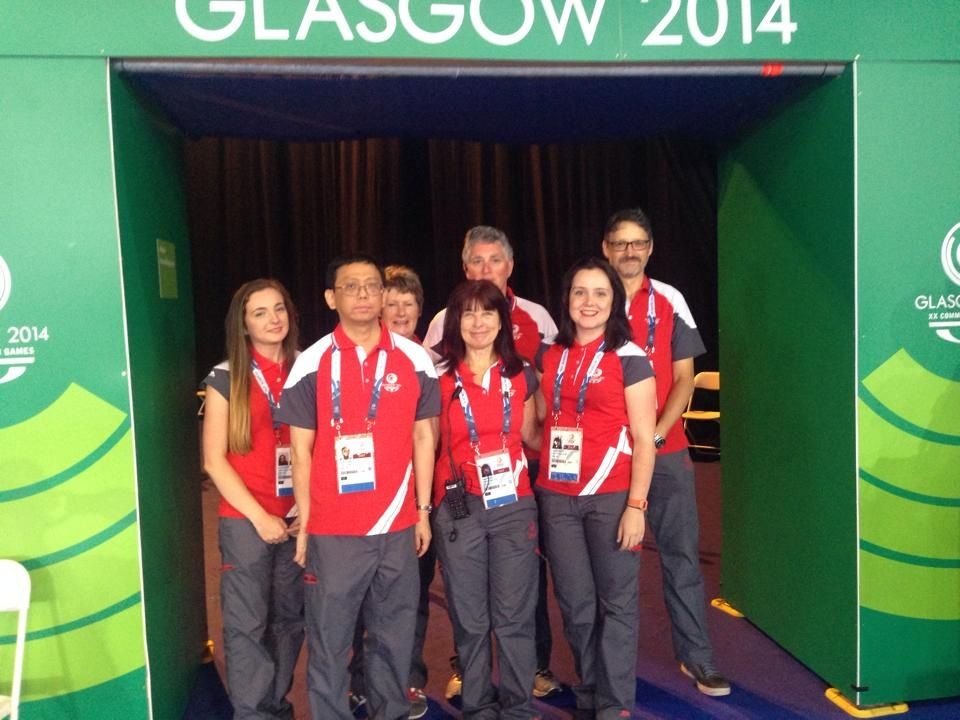 #2014wrestling !
Us and one of the officials/coordinators, Matyas.
The afternoon IF shift again, and Ellen, who was such a big help!
Some of my kit.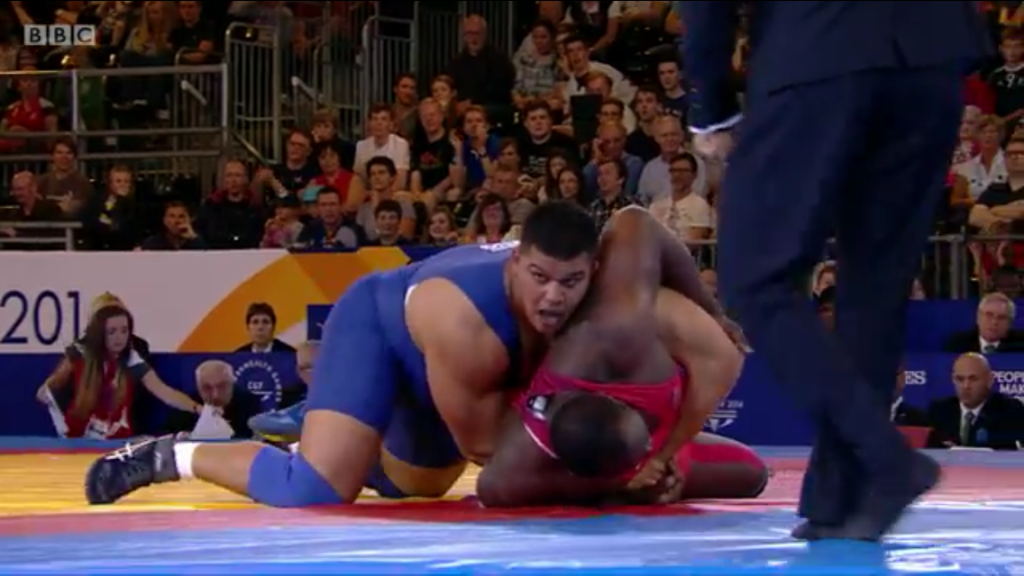 I was on TV!
It's only been two days since my last shift, but I am actually really sad it's over, and I'm already missing everyone! If I was offered the chance to do it all again, I wouldn't even think, I'd do it in a heartbeat. I can't examine how great it was, but if you have had a similar experience, you'll know exactly what I feel like. I didn't know what I expected the wrestling to be like, but I definitely did not expect it to be anywhere near as enjoyable as it was. Absolutely incredible.
If anyone is reading this who was a part of the wrestling workforce team, even if we never spoke, I just want to say thank you for helping to make it one of the greatest weeks of my life. These are memories I will cherish forever. (I'm getting soppy, I know, I'm sorry!)
(Sorry for the super long post, I didn't realised if'd rambled so much!!!)
If you need to contact me, my email is
erindocherty3@gmail.com