Collective Haul || Topshop, Essie and More!
October 07, 2013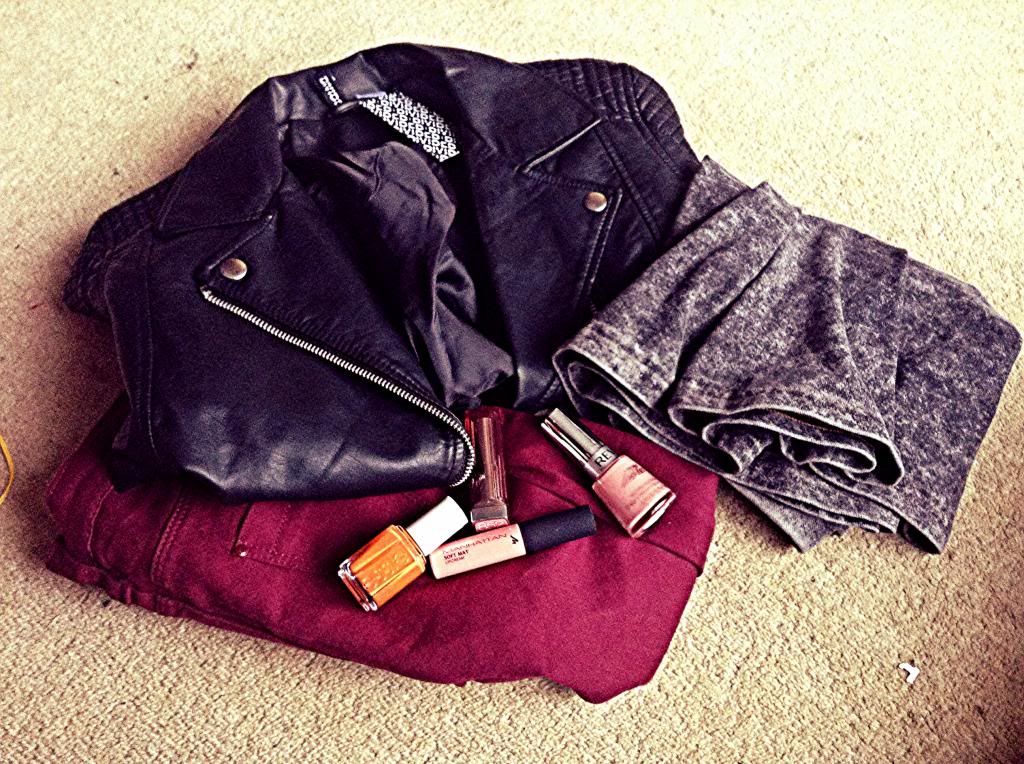 Last week I went a bit crazy, and I bought a couple of things, most of them which I probably don't need, but when I see them, looking all pretty on a website, or in a shop, I have to buy them..
First stop was Topshop, where I picked up the most beautiful skirt. It doesn't look much on the hanger, but worn, it looks very flattering, and I love a good skater skirt, and I am a big fan of acid wash, so mix the two together? Perfect. I took a little bit of a rist, and bought a size 6, as that was all they have left, and I didn't have time to try it on. I vary from a 6-8 and usually if I don't have time to try things on, i'll buy the size bigger, just because i'd rather it was a little bit big, than too tight. However, it fits perfectly. And, it was only £20, which for Topshop, was pretty reasonable, in my opinion!
Next I ordered from an online shop called "FragranceDirect". It's basically a site that does makeup at discounted prices. I'd heard about this shop ages ago, but I was worried from purchasing from it as I wasn't sure how reliable it would be. I read a few people's blog posts on it, and they all seemed to find it trustworthy, so I went ahead and bought a few items (that I definitely did not need.)
First was this lip cream from "Manhattan". I hadn't heard of this brand, but a blogger I read (i've forgotten who it was) recommended it, so I bought it, and I got it for 99p! (Normally £3.99)
I then bought this nail varnish from Revlon, in the prettiest colour. It's in the shade "Cheers"and it's a beautiful dusky pink. I have it on my nails right now, and it's so beautiful. It was only 99p as well! (usually £5.99)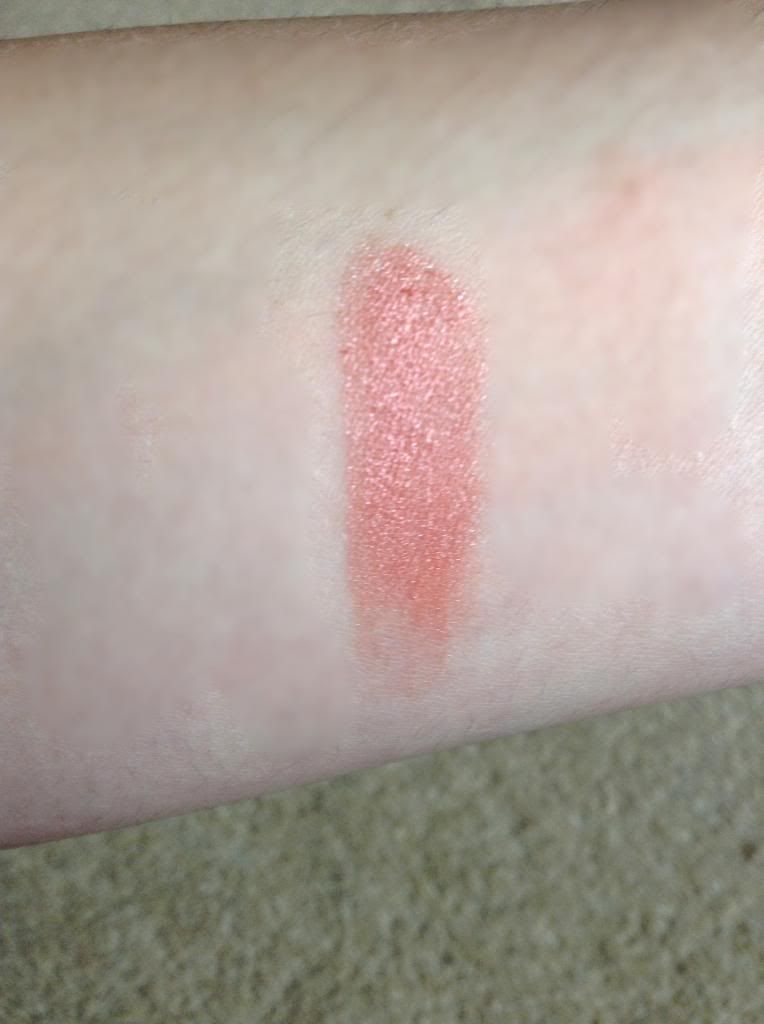 Then this caught my eye. This lipstick from the Maybelline "Colour Sensation" range. The shade is "Coral pearl" and to be honest, when I looked at it in the tube, I was a little disappointed, as it looked better on the website, but it's actually really nice on. It's a pinky nude, and I think it would suit any skin tone. This was £1.99, (usually £6.99)
Finally I picked up, what is probably my favourite beauty purchase in this haul) an Essie nail polish, but not just any Essie nail polish, a bright orange one! I know it's coming into Autumn, but I do love to have bright nails all year round, and this is certainly bright all right! It's in the shade "Fear and Desire".(Great name!) And it was £1.99 (usually £7.99)
I headed to Primark the other day, in the hunt for a pair of jeans, as I can never get any to fit me. They're either not skinny enough, but fit lengthwise, or fit at the waist, be skinny, but be too short. I find that the Primark superskinny, supersoft jeans in a size 6 fit me perfectly, which is why I purchased this gorgeous maroon pair. (For only £8!) I am in love with this colour right now. It's such a perfect autumn colour, and I think i'll get a lot of wear out of these.
Last but not least, another purchase that I think i'll get a lot of wear out of is this faux leather jacket from H+M. it was £30, so a reasonable price for a jacket, and I love it. I'm really fussy with jackets, they have to be perfect, and I think this one is. I'm seeing leather jackets everywhere right now, but this is the only one i've seen that I've loved it on.
So that's everything i've bought recently! What's your favourite thing I bought? is there anything you hate? Let me know!