Out For Dinner With Friends! || OOTD
July 29, 2013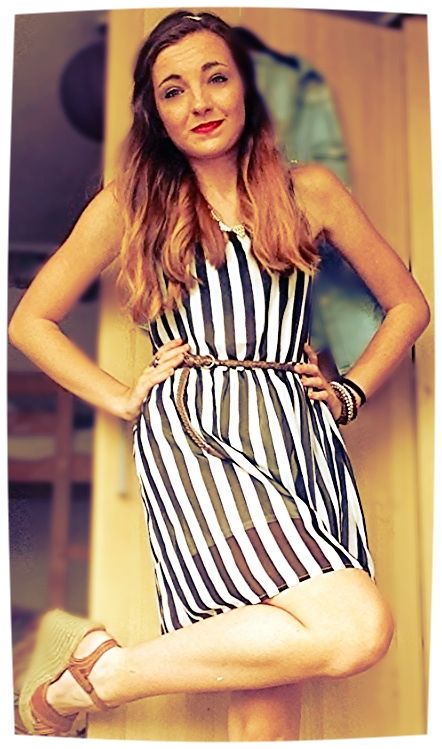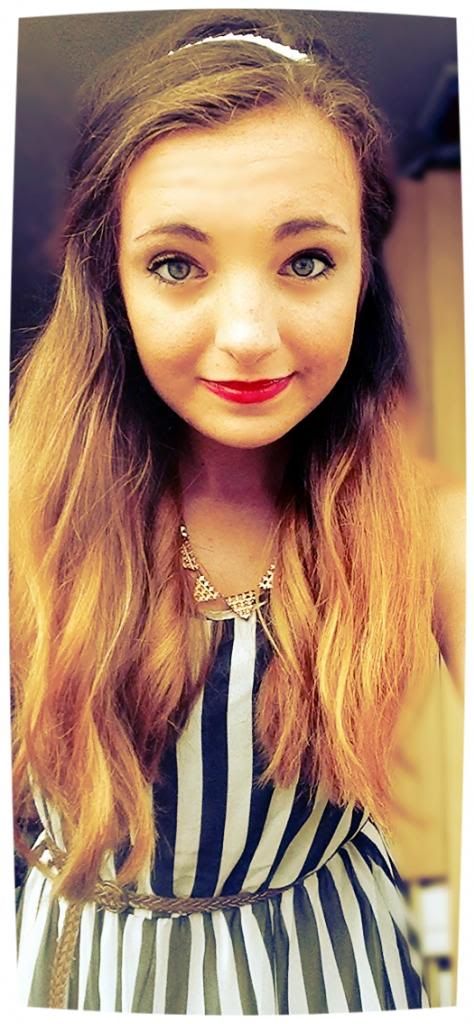 So on Saturday, I was going out for dinner with some friends, for my friend's birthday, and at the very last minute, I decided I liked my outfit, so I would do an outfit of the day for you! The quality of the photos aren't great, and I didn't have time to set up a nice backdrop, so you're going to have to settle for the horrific mess that is my room! Also, excuse my face in every single one of these. If i wasn't in such a rush, I would have taken quite a lot of these, so I could decide which ones I wanted to include, but the ones I am showing you are literally the only ones I took! I will be more prepared next time, I promise!
Also, if you've read this blog before, you may notice the majority of this outfit from my recent "Haul" post, that's because I decided they'd look quite nice together!
(I also just ombre-ed my hair! Do you like it?)
Dress - H&M (worn with black bandeau from New Look underneath, as the top was quite sheer.)
Denim Shirt - Primark (I rolled up sleeves myself)
Brown Braided Belt - Primark
Brown Wedges - New Look
Gold Triangle Necklace - New Look
Headband - Accessorize
Bracelets - An assortment of Primark, New Look and Vintage
Ring - (Not sure if visible enough, but it's a little silver cross ring from Primark)
I decided i'd tell you what makeup I was wearing as well..
Concealer- Collection 2000 Lasting Perfection.
Contour/Highlighting - Sleek Palette
Bronzer - Bourjois Delice De Poudre
Eyeshadow - No7 Palette "Garden of Eden"
Eyeliner - Rimmel Gel Liner in Black (for my top lid)
Eyeliner - Rimmel Khol Pencil in black along the outer third of my waterline, and the white one in the inner corner.
Eyebrows - The same eyeliner pencil as above, only in brown.
Powder - Rimmel Lasting Perfection
Mascara - Maybeline The Falsies in Black
Lips - Rimmel Apocolips in "Big Bang"
Nails - Topshop Nail Polish in "Carnival"
youfounderin