Aussie Miracle Moist Shampoo + Conditioner || Review
July 15, 2013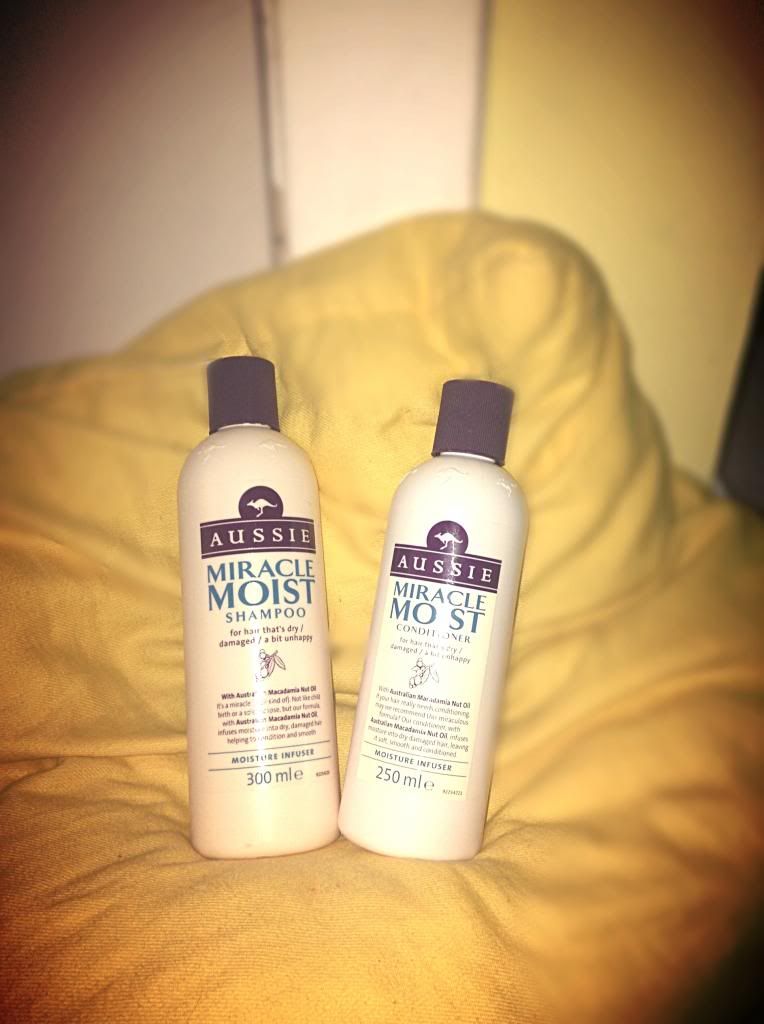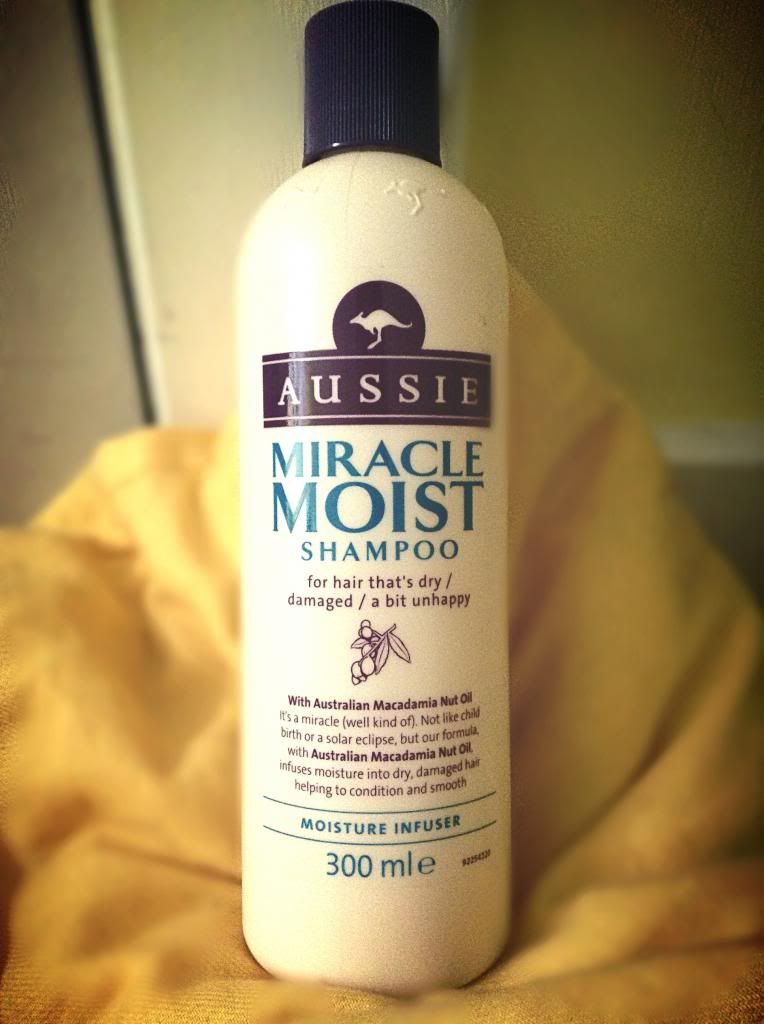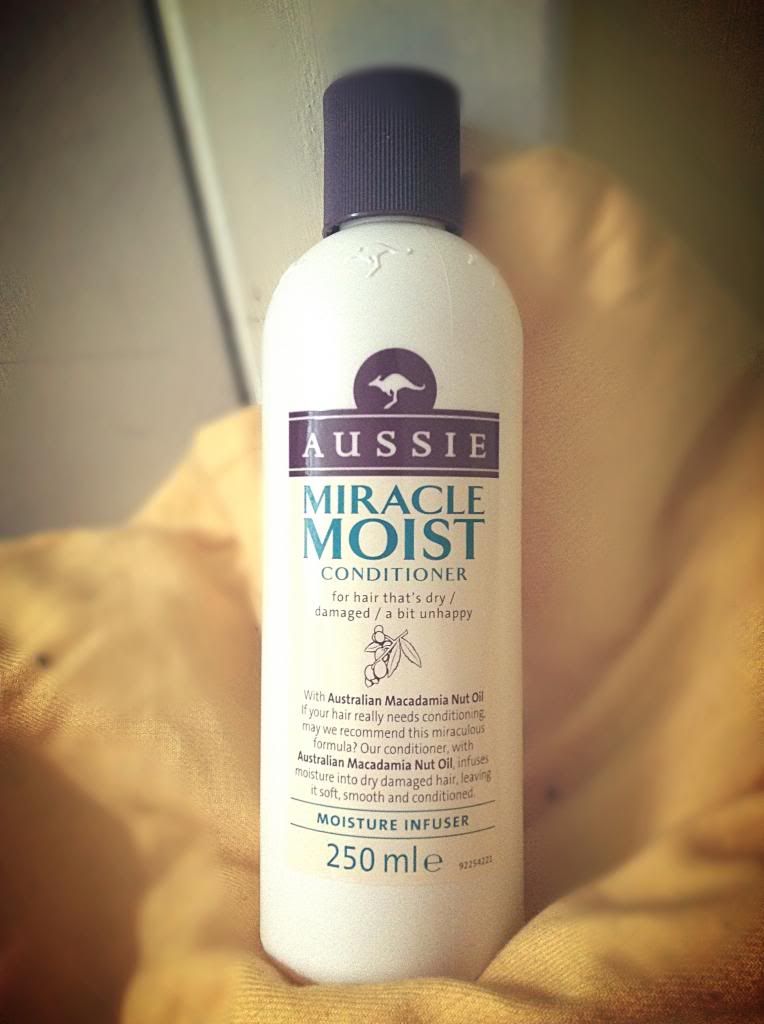 Hey again everybody!
Today's product review is an old favourite of mine. I've been a fan of this brand for a while, particularly these two products! It is of course the Aussi Miracle Moist Shampoo and Conditioner.
Together, these products work a dream, and on their own, they work just as well. These products are for hair that is damaged, and dry, and although my hair isn't dry, it is a little damaged from the heat I put on it, and these products help to keep my hair soft, shiny, add more moisture to it, and the conditioner especially makes my hair a lot easier to brush through, minimizing tangles.
Another great thing with these is that you don't need a lot of product for it to work, as it lathers really well. With many shampoos, I find that I need to do two shampoos before I feel like my hair is clean (this may be to do with the fact that I have so much hair though!) However, with this shampoo I only need to use it once, and my hair feels a million times better.
The conditioner is great, because it doubles as a deep conditioning, if you want your hair to feel extra soft and silky, you just leave it in for around three minutes, before washing out. I probably do this about once a week, but I always leave my conditioner in for a minute anyway, just to make sure my hair has soaked it up.
In my opinion, the best thing about these is the smell. I can't even begin to describe how amazing they smell. they smell a little bit nutty, but there's a hint of some fruit in there. It smells quite musty, and authentic, and i think it's the Macadamia Oil that creates this smell. It's definitely an acquired smell. Not everyone will like it. I know I didn't like the smell at first, but I went away and I could only find the travel size of these in asda the night before, so I had no choice but to use them. This was when I fell in love with the products.
I don't however buy them all the time, only when i'm going away, or if my hair is feeling a bit limp and lifeless (which is why I bought them this time, because I was on holiday, and my hair needed extra care, especially after the amount of chlorine in the pool, my hair was a nightmare to brush through!). The reason for this? The price. They are a little bit pricey for shampoo and conditioner. At £5.49 (they're on special at Boots for under a fiver right now! Go and get them!) for 1 pretty small 300ml/250ml(conditioner) bottle, not everyone can afford them all the time (including me!). As if you have a lot of hair, you tend to go through shampoo and conditioner pretty quickly! (Well I know I do!) I think I got the current ones i'm using as part of a two for £10 deal in Boots, and I usually pick them up when they're on a special offer like this.
I would rate this product 5/5, i just love these!
thanks for reading!
youfounderin xo