Rimmel Kate Moss Lipstick (Shade 107) || Review + Swatches
July 14, 2013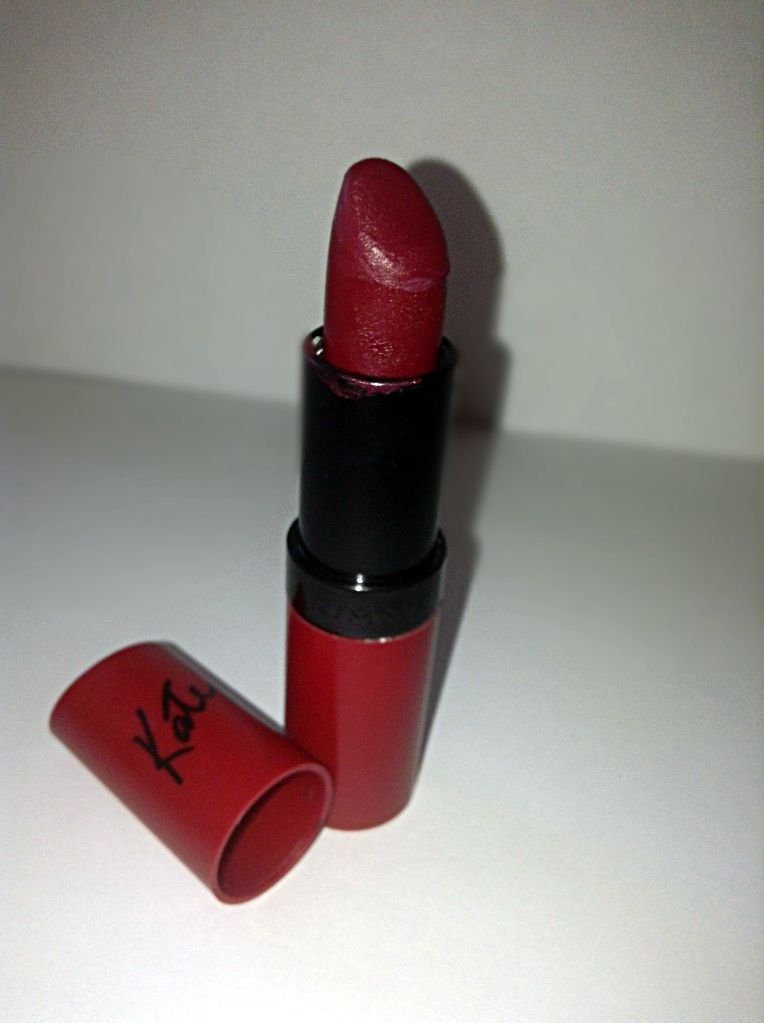 So, many people have already reviewed this product, in this particular shade, but I thought i'd do my own little review too! The chosen product is of course the Rimmel Kate Moss Lipsticks!
The shade I chose is 107, because i can't resist a classic red! I love it, and with my pale skin, and dark hair, red is a great colour to complement my features, so, lets get reviewing!
First up, the colour is exactly as it looks on the bottom of the tube, it is a deep red, with a blue undertone (which means it makes my teeth look whiter-yay!), and it looks great on pale skin, which I have. It's long lasting, and it's just an all round classic red, with a twist. The twist being it's slightly deeper than you would typically imagine a classic red to be.
For me, this is more of an evening lipstick, but I am planning on wearing it during the day in autumn, as red is the perfect colour to wear at that time of year!
As this lipstick is so bold, I feel like I would only need basic eye makeup with it. Too much eye makeup won't look right on my face, and it will take away from the bold lips, which, when the lipstick is as beautiful as this one, you want
all
the focus to be on it!
Another good thing about this lipstick is that it doesn't dry out my lips. I think these kind of lipsticks are very hard to find, as I feel like most lipsticks leave my lips feeling dry after a bit, however this range doesn't.
There is also a various range of colours, in every shade imaginable! Perfect! Right now, I have shades 107, 19, and 03, but I am slowly expanding my collection! I'm hoping to do another post with all of my Rimmel Kate Moss Lipsticks swatched for you, so keep an eye out for that!
Overall, a beautiful lipstick that i will more than likely repurchase once I have finished my current one. I would rate it 5 stars. I don't see anything wrong with it. And it's only £5.49... Bargain!
thanks for reading:
youfounderin x