L'Oréal Paris Skin Perfection 3 in 1 Purifying Micellar Solution || Review
December 21, 2013
Blogmas day 21! (4 sleeps till Christmas, yay!) Today is another review, of a product that i've been waiting to review for a long time (I don't know why it's taken me so long, but it's here now!)
As you can see, this is the "L'Oréal Paris Skin Perfection 3 in 1 Purifying Micellar Solution". I have heard that it's a great dupe for the beauty bloggers cult product, Bioderma, although I have yet to try that. This however, won't break your bank at under £4 for 200ml, which I think is great if you're on a budget (like me!).
The packaging itself is simple, but I like it. I like minimal packaging, as when a product has too much going on then it seems cluttered, and not very professional. One thing I dislike about the packaging though, is the amount of product it distributes. It kind of splashes out, so I have to be very careful when applying it onto a cotton wool pad, in order not to over soak it.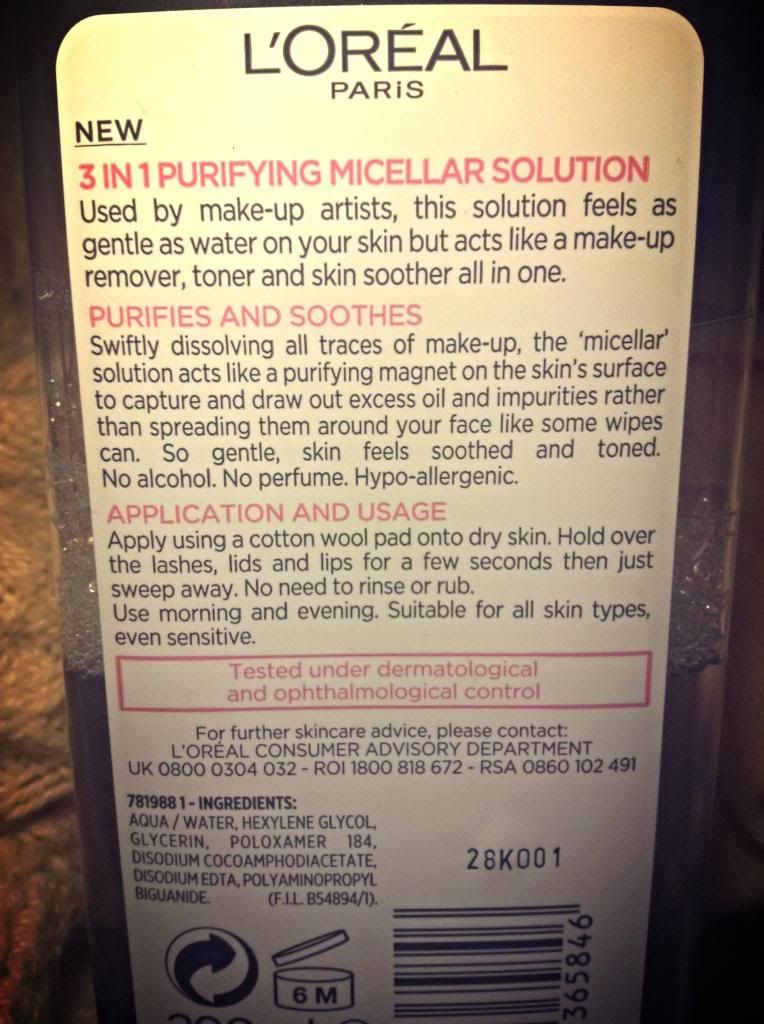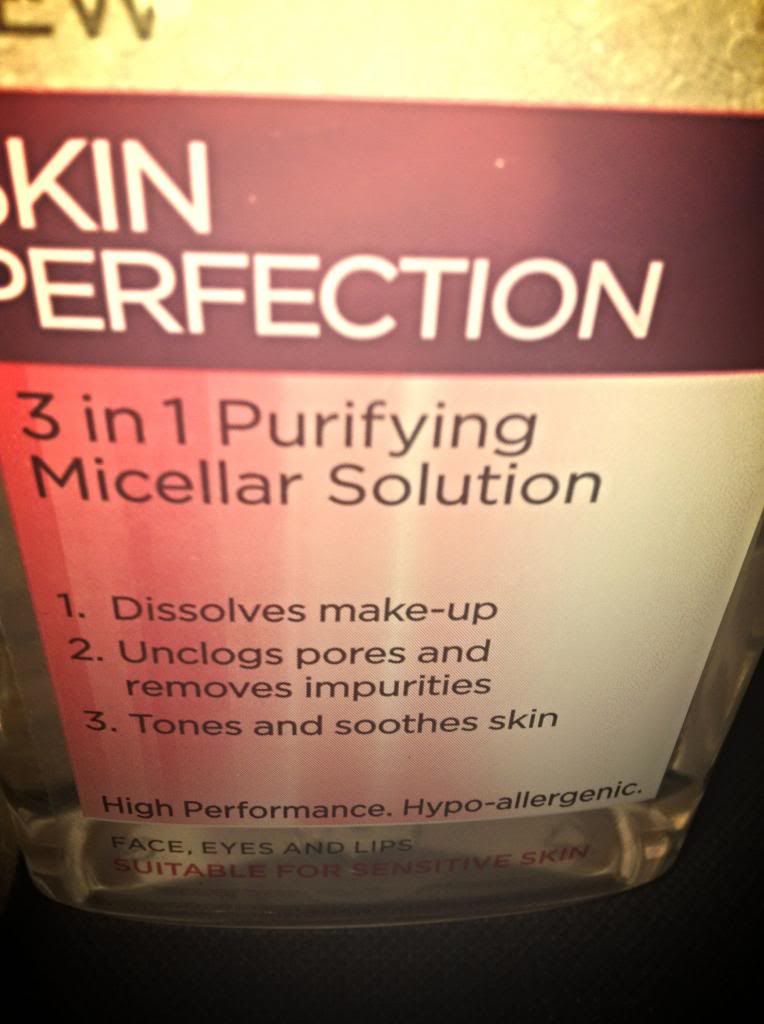 Onto the product itself. It claims to tone skin, remove makeup, and act as a skin soother all at once. I think it does all of these things beautifully. It really does feel like you're just putting water on my face, but it's actually cleaning my face? A miracle. I have really sensitive skin, so i'm always cautious when trying new products, as i'm not sure how they'll react. I'd heard a lot of rave reviews about this when it came to sensitive skin, and I completely agree! It's just amazing. It leaves my skin feeling so clean, and so hydrated, and it's so quick to use.
I get really bad breakouts on my skin, and the product also claims to take away impurities, and it does that a little bit, but it didn't significantly reduce any impurities, but I didn't really expect that aspect to work anyway.
It has one downside, and that is that it doesn't remove mascara easily. I find myself really having to rub at my eyes to get it off, and by the end my eyes are a little sore, but it does come off! Just not gently.
So overall, I would say the product itself was a great value for money, and I will continue to repurchase it, as I think that it is great. (I'm onto my third bottle already!)
See you tomorrow for day 22!
If you need to contact me, my email is
erindocherty3@gmail.com