Manhattan Soft Mat Lipcream || Review + Swatches
December 16, 2013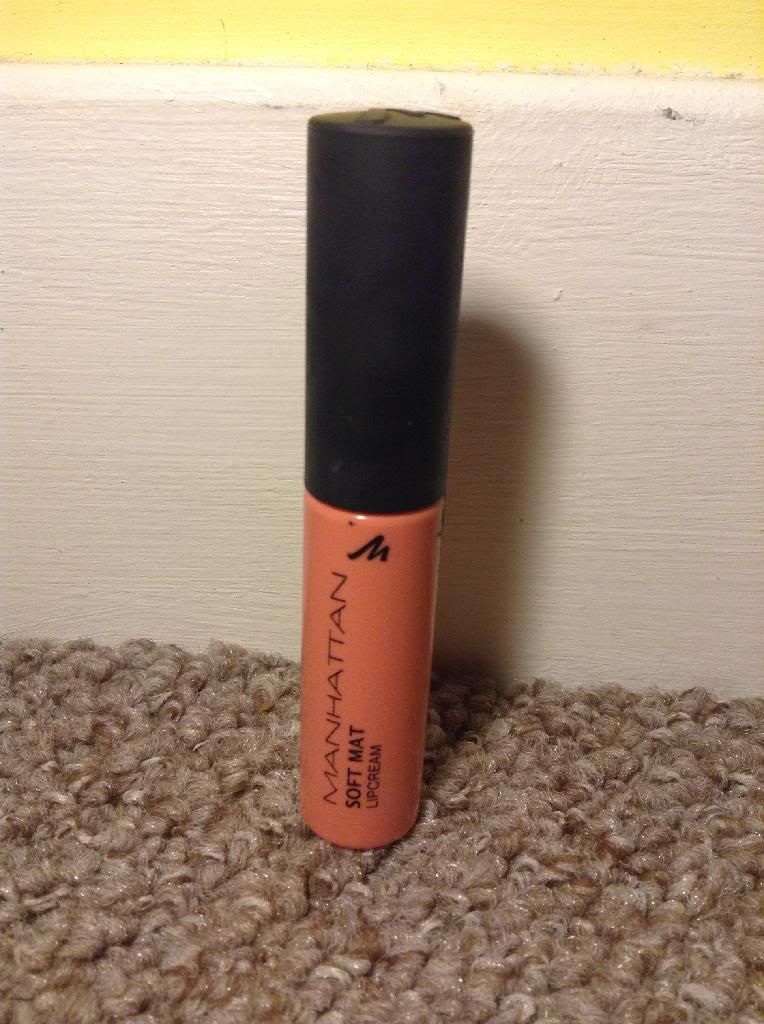 A while ago, over on
this
lovely blog, I saw that she had bought some of the above lipcreams from "FragranceDirect.co.uk", and given it an excellent review, and when I was browsing their online store not so long ago, I decided to pick one up, and i'm so happy I did!
This lipcream is available in six colours, and I got colour "31S". The lipcream is a matte finish, which normally I don't like, but I love this one! I'm also not a huge fan of lip glosses, or creams, as they are usually sticky, but this is not sticky at all, and it feels so smooth on my lips.
The only negative thing I would say is that the staying power isn't brilliant, but it's really easy to top up. The product itself is super pigmented, which is great. The colour I got is a pinky nude, and it's perfect for all skin tones in my opinion. It's a great nude.
And we can't ignore the smell. It literally smells like chocolate, mixed with vanilla, in my opinion. Either way, it smells absolutely divine, and I sometimes want t just lick it off my lips!
The packaging is nothing too fancy, but for the price you pay, I really can't complain.
This lipcream retails for around £3.99, but on FragranceDirect, it is available for a mere 99p! Yes, really! I am definitely going to be picking up a few of the other colours, as they really are perfect just as a subtle finish to your look. I would definitely recommend these.
You can purchase them from fragrancedirect
here
.