50's Style Makeup
September 07, 2013
I am a huge lover of fifties style makeup. Bold, red lips, with a strong cat-eye, and flawless skin. Think Dita Von Teese or Marilyn Monroe. (see below).
And for today's entry I thought I would make my own twist on their makeup, but i'll also explain what I like about this style of makeup.
Dita Von Teese
Marilyn Monroe
I attempted to re-create it, and I am quite happy with the result, considering i'm no makeup artist, so have a look below.
I started without any makeup on (my skin is in a horrific state, I know, I think i'm allergic to my moisturiser, so you don't need to leave me any nasty comments saying I look ugly or whatever, because I know).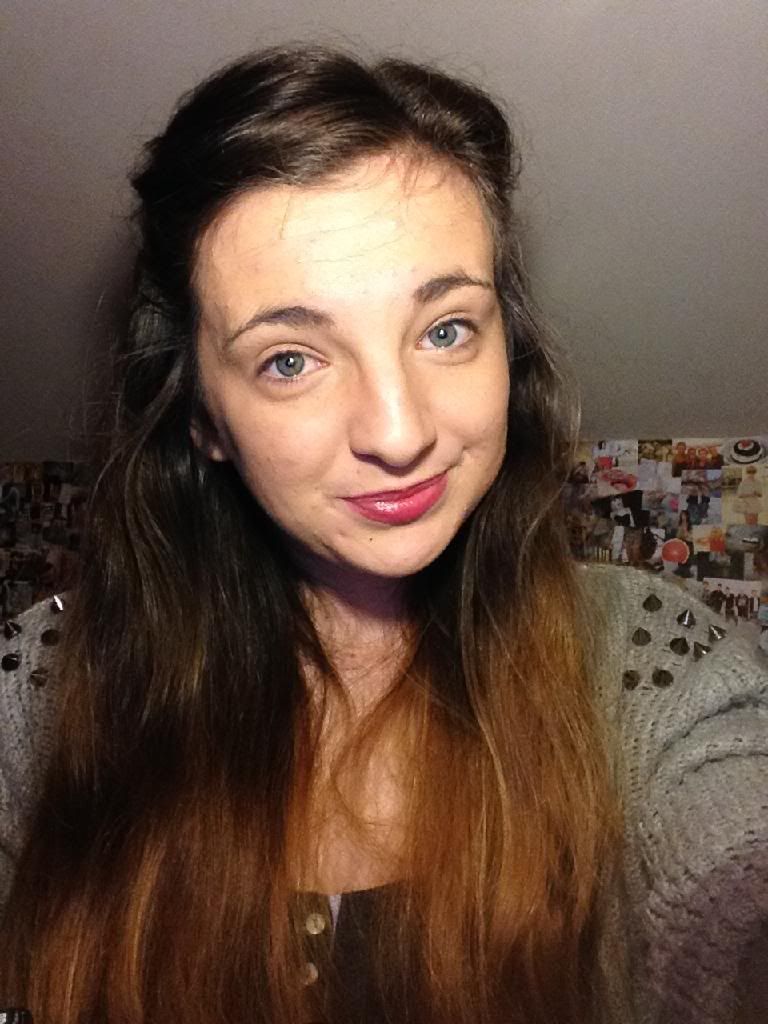 I then went ahead and did my foundation (Rimmel Wake Me Up in the lightest shade), I love this foundation so much! It evens out my skin tone amazingly! I then applied concealer (Collection Lasting Perfection in Shade 2 - of course! I use no other concealer, as this is perfect at hiding blemishes!) I then powdered (Rimmel Stay Matte) and contoured my cheekbones, and nose, using the Sleek Contour palette.
I then went ahead and used the Sleek "Au Natural" eyeshadow palette to fill in my brows (using "Bark") and as you can see, I wanted them to be quite strong, as that's what women in the fifties liked. I also did my eye makeup.
For my eyeshadow I used the Maybelline Colour Tattoo in "On and On Bronze", and then I mixed some of the browns from the Sleek "Au Natural" palette to create a brown smokey eye, and I put some white in the inner corner, to open up my eyes a little.
I topped it off by of course adding a signature cat flick, using the Maybelline Gel Liner (which is amazing), and lashings of Maybelline's "The Rocket" mascara, to get huge, voluminous lashes.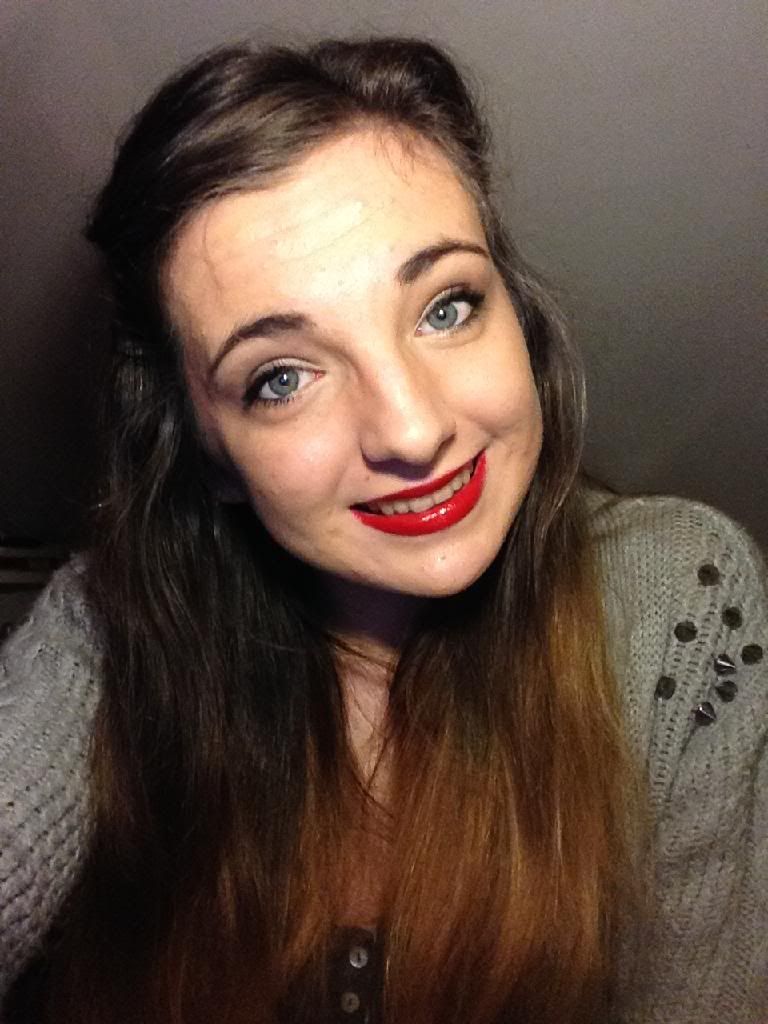 The final step was of course, the red lips! I applied Maybeline "Baby Lips" in Cherry, which has a red tint, then went over with an Elf lipstick in a deep red, and then finally my Rimmel "Apocalips lip lacquer" in Big Bang.
I really love red lips, as I think I suit them, and cat flicks are so beautiful. I don't usually pair them together, usually I would either have a nude lip and bold eyes, or vice versa, but not both. However, I think it works really well together, and I will definitely be wearing this more often!
Overall, I think this is a beautiful look, perfect for special nights, or parties, or nights out. I love it!
(This post was updated on 06/12/13)
youfounderin x